This past weekend, I had two of my stepsons take photos for this site and the books coming out. (More on the Kepler rereleases soon.) As you may or may not already know, I write science fiction as TS Hottle. When I was more active as Jim Winter, I tended to be clean-shaven and had not started wearing glasses. Although there are some photos of bearded, bespectacled "Jim," I was drifting away from crime fiction at that point.
And then Down and Out Books signed Holland Bay. One of my editors asked for an author photo. So, this being 2021, I tried to schedule a time with a photographer of my acquaintance who offered to do it for lunch. That worked out. I wanted a photo in a bar.
Her work, my work, and a few family issues kept pushing it back. So, I got AJ to get his mom's camera. Meanwhile, we took my wife out for an afternoon and had dinner at an Italian place we discovered. Matt, my youngest and a master of selfies, snapped a photo of me. This is now the photo you will see when Holland Bay is released.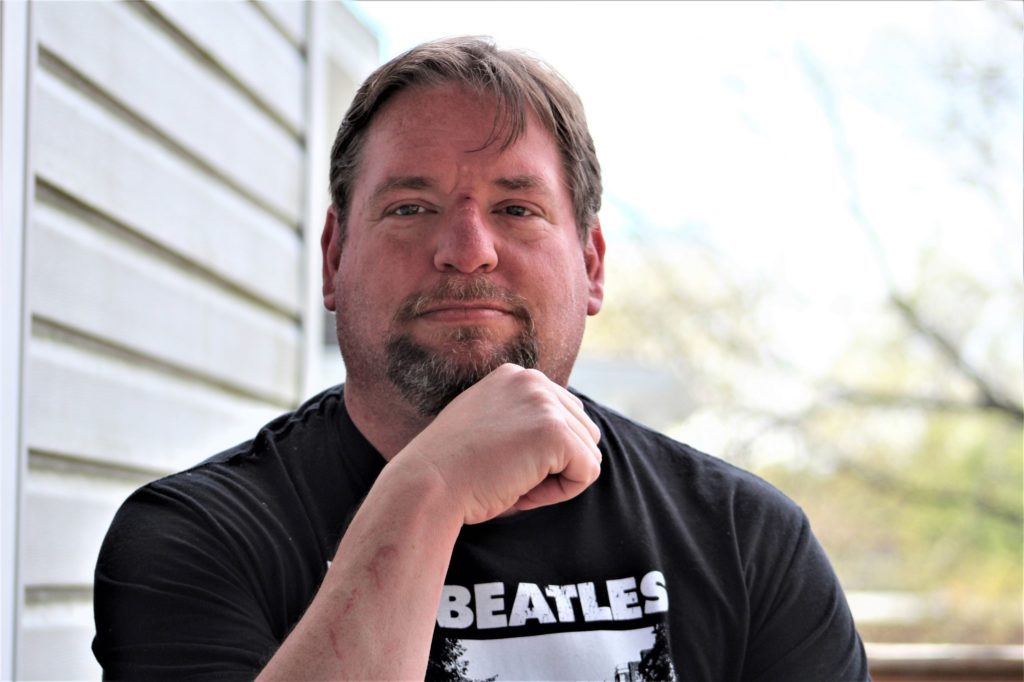 That evening, AJ showed up with his mother's camera. We went out onto my deck and snapped a few quick poses. One of these became the cover photo on the Jim Winter Crime Fiction. They're also spread out on this web site.
As you can see, I'm in a Beatles T-Shirt. I felt the music T-shirts are more in keeping with what I write about as Jim. (Hello! Steely Dan antho anyone?) And somehow, I managed not to squint. However, the goatee stays.
So, how are you supposed to tell Jim from TS? Especially when we're the same guy?
TS wears glasses.